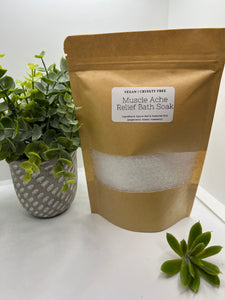 Take a splash into the tub with this all-natural, sulfate-free, cruelty-free bath soak. Scented with essential oils. Made with Epsom salts for sore muscles and a relaxing bath time. Great for all ages!
Ingredients: Epsom salt, essential oils
Size: Approximately 1 pound
all-natural,
cruelty-free
vegan
dye-free
synthetic fragrance-free
silicone-free
sustainable packaging
ethical ingredient sourcing
Visit our wholesale page for bulk pricing.
*This item is NOT medical grade. heiDIY Botanics does not make any medical claims. We cannot promise relief, as this is a natural product and everyone's body works differently. If you experience a rash or irritation, please stop use immediately and contact us for further instruction.*